Business Customer Testimonials
Please meet our February featured business of the month
Super Smokers in Eureka

Super Smokers is located off Highway 44 in Eureka and is family-owned and operated offering a Full Memphis Style BBQ Menu! Melt in your mouth brisket, pork, and ribs are just a few of the items giving this restaurant its claim to fame. The turkey is amazing not to mention the bread pudding and gooey butter cake on their dessert menu!

Jeff and Michelle Fitter along with their adult children Ciarra and Brittni run the family business. They will mark 25 years in business this year with exciting plans to expand beyond their original store in Eureka adding a food truck and another store in Affton. They hold many awards and recognitions such as Memphis in May Grand Champion and plan to get back into the competition world as things begin to return to "normal".

Jeff has served as Vice President of the Eureka Chamber and is still an active member. He also works with other local organizations donating food and his time. First responders and military organizations are at the top of his list.

Bring your family and your appetite and put Super Smokers on your list to visit. Don't forget to take advantage of the coupon below.

Super Smokers
601 Stockell Drive
Eureka, MO 63025
(636) 938-9742
Championship BBQ Served 7 Days A Week
Sunday - Wednesday 11 AM - 6 PM Or Until Sold Out
Thursday- Saturday 11 AM - 7 PM Or Until Sold Out


Previous Featured Businesses
January 2021
CHEF TADLOCK'S BUFFET, LOCATED IN ST. CLAIR

Chef Tadlock's Buffet is located off Highway 44 in St. Clair and is a family-owned restaurant with a homey feel. The kitchen is operated by Don Tadlock and his wife Heather. Don, a classically trained chef, dreamed of having his own restaurant since he was 15 years old when he started as a dishwasher at a restaurant in his hometown of Granite City, Illinois. The buffet offers all you can eat breakfast during the week and brunches on the weekends. We also offer catering and a banquet room for rental.
After graduating high school Chef received his Culinary Degree from Sullivan University in Louisville KY. During his cooking career, he mainly worked in fine dining, starting at the Chase Park Plaza, and then was the Executive Chef of Kemoll's in St. Louis, MO. After moving his family to the area in 2016 he decided it was time to open his own place since he and his wife were making the long commute each day to St. Louis. The process of building the restaurant began in November 2019 and the restaurant opened in May of 2020, serving all-you-can-eat Italian-style food and customers got to see his incredible talent and his love for food.
With the world going through trying times these days, Chef has been able to change and adapt to the "new normal" that everyone is dealing with. The buffet was changed to all you can eat breakfast during the week and brunch is now offered on the weekend, where Chef can still prepare some of his creations for everyone to enjoy.
We appreciate the love and support from the community and have gotten to know some of you and your families. Our children, who also work at the restaurant, go to school in this town and we look forward to growing the business and our place within the community of St. Clair.
Chef Tadlock's Buffet
1008 S. Outer Rd.
St. Clair, MO
(636) 364-3100
Hours
Tuesday-Friday 7 am – 1 pm
Saturday & Sunday Brunch 9 am – 2 pm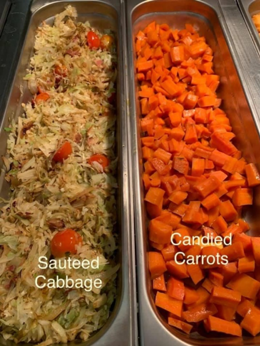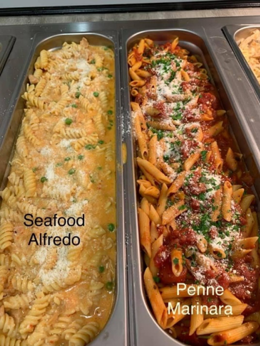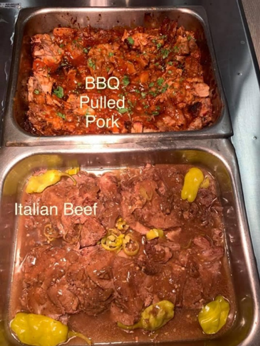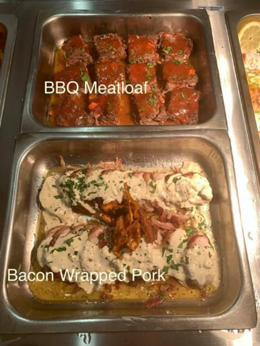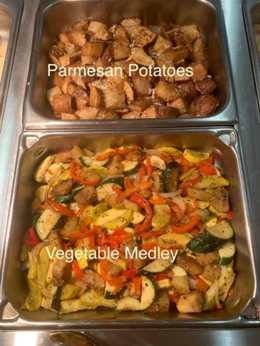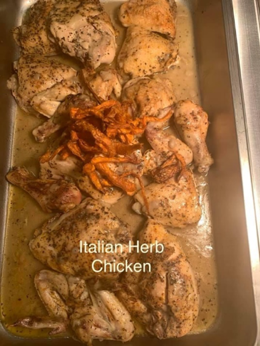 DECEMBER 2020
OUTSIDE THE BOX COFFEE GIFTS & MORE, LOCATED IN ST. CLAIR

Outside the Box Coffee Gifts & More is St. Clair Main Street's coffee shop owned and operated by Herschel and Stacey Price, a disabled army veteran and a registered nurse. We are Saint Clair's full-service coffee bar offering pastries, breakfast and lunch grilled sandwiches, with soups and salads. We also accommodate twenty local artisan's crafted items for sale that you can peruse while waiting for your order. In a hurry?  We also offer online and call ahead ordering service.
Outside the Box Coffee Gifts & More opened in April 2018 as a retail store providing handcrafted items ranging from Steampunk lamps to wood crafts, a handmade soap company, jewelry made by the hands of skilled artisans, and a multitude of other items. We are that specialty shop for unusual gifts, and that place you run to locally when you need an emergency last minute gift, complete with gift wrapping upon request.
In 2019 we fulfilled the recommendations of our customers who wanted us to serve coffee. After a little remodel the coffee bar came to be, along with the panini grill, and pastries made in our own tiny commercial kitchen. These compliment that delicious coffee drink, tea, or smoothie that are second to none in Franklin County. Oh, and you can't forget our famous homemade sausage gravy stuffed biscuits-the perfect grab-and-go breakfast!
Our second anniversary saw us in the middle of a pandemic and we were serving curbside. 2020 has definitely been interesting but amid these trying times we purchased our building. This was made possible by Farmers & Merchants Bank and the efforts of their wonderful team lead by their amazing Commercial Loan officer, Carla Hensley. They made our dream a reality!
None of this would have been possible without the support of the amazing residents of St. Clair. We have come to know a multitude of you and cherish the support you have shown us. We give back to the community as much as we can and support St. Clair organizations. We are a charter member of St. Clair Downtown District, Inc. It is our hope, along with the other businesses of St. Clair, to see every building on Main Street house a business that provides for our community. We want to see Main Street St. Clair be that place where families can come for food, shopping, and entertainment, taking them back to nostalgic Route 66.
We now have a completely new look from our opening and are ever upgrading to bring comforts to our patrons. Our newest expansion is on the verge of being ready, which will bring more seating in a quieter area to enjoy that latte or frappe. Make sure to stop by when it is complete to see the new look!
Farmers & Merchants Bank is honored to spotlight this unique business in the heart of St. Clair!  Christmas is right around the corner and Outside the Box Coffee Gifts & More is the perfect place to shop for anyone on your list!  Go visit them today, their coffees are waiting for those who think Outside the Box!

Outside the Box Coffee Gifts & More
35 North Main Street
Saint Clair, MO 63077
(636) 322-1478
Follow us on FaceBook www.facebook.com/outsidetheboxsse/
Hours
Monday 6:30am - 2:00pm
Tues. & Wed. 6:30am 4:00pm
Thurs. & Fri. 6:30am - 5:00pm
Saturdays 8:00am-2:00pm
November 2020
Arenz Pest Management Solutions Inc, located in House Springs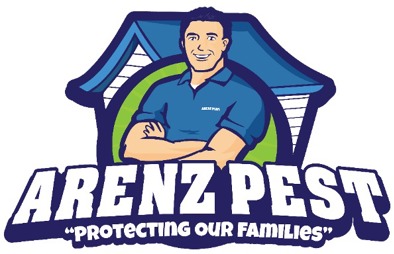 Arenz Pest Management Solutions Inc, located in House Springs, offers services for general pest, subterranean termites and bedbugs. The business has been family-owned and operated since 2000 and they offer a wealth of knowledge to the clients they serve.
Steven C. Arenz a.c.e.- President and staff entomologist.  
Michael Arenz- Vice President, Personnel Manager and Service Manager
Robert Arenz (Bobby)- Vice President, Fleet Manager and Service Manager
Steve is an officer of the Missouri Pest Management Assn (MPMA) and has served in that position since 1995. In addition, he was named the Man of the Year in 2017 from the MPMA. Outside of the business, the Arenz family is also active in the community. Steven is the Chairman of Elders and Michael is the Senior Youth Director at Cedar Hill Lutheran Church. 
"We have been clients with FMB for many of the years that we have been in business. Our relationship has been outstanding and on a personal level. My kind of Bank!" – Steven Arenz
If you are needing to take care of a pest problem reach out to Arenz Pest Management Solutions for a FREE estimate. They are an Angie's List multiple-year Super Service Award Winner!



Protecting our Families
Arenz Pest Management Solutions Inc.
P. O. Box 1062
Hillsboro, Mo. 63050
Office (636) 671-3100
Fax (636) 671-3104
www.Arenzpest.com
Arenzpest@gmail.com
October 2020
Blondie's & Blondie's Breezeway, located in St. Clair
Blondie's is a full-service bar & grill located in the heart of St. Clair on Main Street. The business opened in 2015 and is owned and operated by Kerri Ealer, a St. Clair native. After graduating with a Culinary Arts degree Kerri wanted to open a restaurant in the community she grew up in. Per Kerri, "FMB has been instrumental in helping start my businesses. The help and constant information I have received from Clayton (FMB Loan officer) has been a huge asset to my businesses"
The business recently celebrated 5 years of success and opened a second location this year, Blondie's Breezeway, also in St. Clair. Both businesses are a huge hit within the community and have expanded their offerings to include an extensive lunch and dinner menu with daily specials, full bar, event space rental and full on-site catering. 
Kerri believes in giving back to the community that patronizes her businesses. She is a generous partner with many of the local organizations who give out scholarships, help local families in need and she strives to keep St. Clair a vital part of Franklin County. Kerri, along with other Main Street business owners, created the non-profit St. Clair Downtown District Inc, with the purpose to host community events and bring more business to Main Street. Kerri holds the seat of President of this organization. 
The holidays are right around the corner and Blondie's Bar & Grill or Blondie's Breezeway can take care of your party needs.  Appetizers, lunch and 4-course dinner catering menu options are available, along with an open or cash bar.  Contact Lori, Event Coordinator, to reserve your party! blondiesandbreezewayevents@yahoo.com.

Blondie's Bar & Grill
175 S Main St
Saint Clair, MO 63077
(636) 629-5511
Opens @ 11:00 Tuesday-Saturday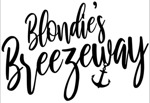 Blondie's Breezeway
515 Hibbard St
St. Clair, MO 63077
(636) 629-5511
Opens @ 4:00 Friday & Saturday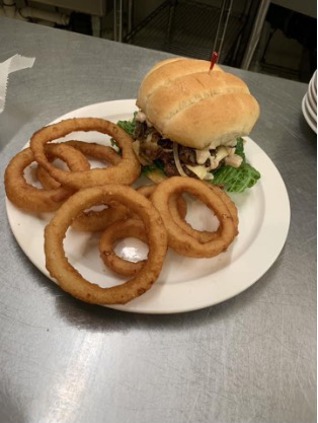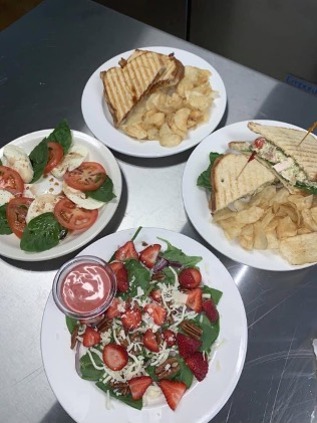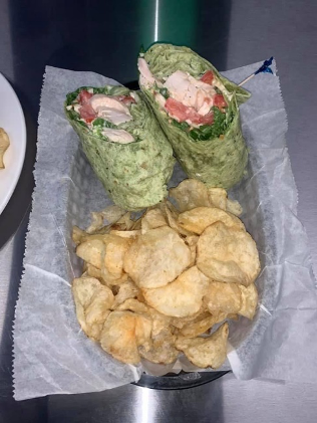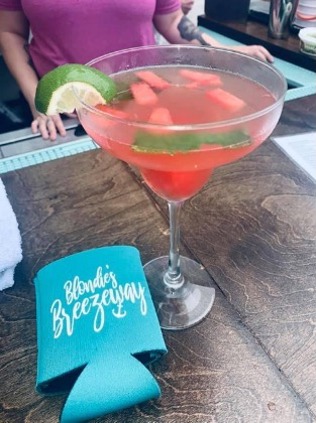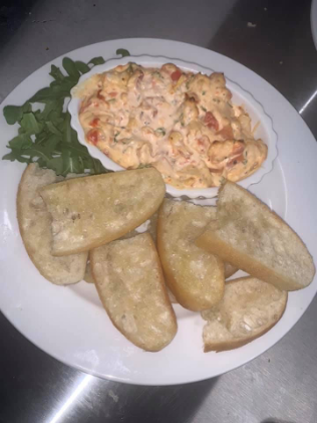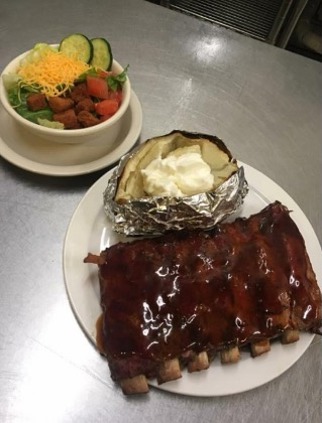 September 2020
Bright Beginnings Daycare, located in St. Clair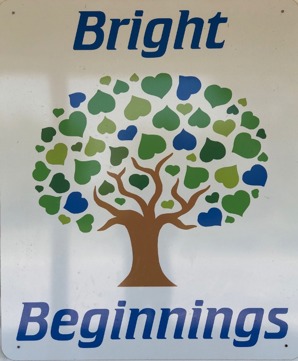 Bright Beginnings Daycare is located in Saint Clair, has been in business for over 20 years, and is owned by Adrian and Amy Click. We have a team of employees who are quite passionate about what they do, love children and work amazingly well together.
Our center was awarded with MO Accreditation in May of 2019. We accept children ages 6 weeks through 12 years old and follow the MO Accreditation approved Creative Curriculum. A child's safety, happiness, and educational needs are our constant concern. We build a foundational knowledge of child development and best classroom practices, providing day-to-day, moment-to-moment support for helping every child to succeed. Our goal is to create an environment that richly supports children's growth in all developmental areas.
Farmers and Merchants Bank made the process as smooth as could be when we approached them and applied for our business loan in 2012. They are always willing to help and answer any questions we may have with smiling faces. We are so very thankful for them.
If you are looking for childcare or a learning center for your child reach out to Bright Beginnings at the number listed below.  As a bonus, when enrolling your child with them in the month of September just mention "Farmers and Merchants Business of the month" and they are waiving the Registration fee!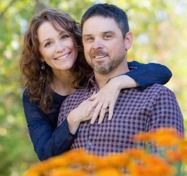 Bright Beginnings
101 Weber Drive
Saint Clair, MO 63077
(636) 629-3330
brightbeginnings101@gmail.com
August 2020
Stark Roofing, located in Cedar Hill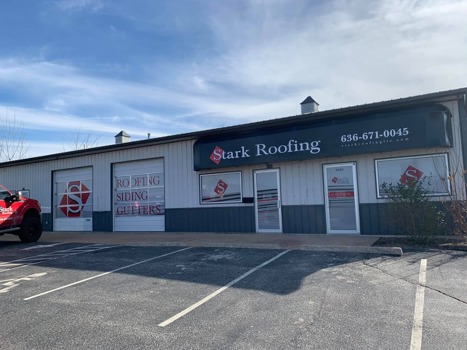 Stark Roofing is a local family owned and operated business by Rick Stark and two of his sons – Ryan and Rob. Rick has been roofing in the Metro Area for nearly 50 years and started Stark Roofing in 2002.
Stark offers quality exterior products for both residential and commercial properties – roofing (asphalt and metal), siding and gutters.  With word of mouth referrals and social media advertising, the company has quadrupled its sales revenue in the last five years and purchased its first official office location in Cedar Hill earlier this year.
The company is A+ rated with the Better Business Bureau and is recognized as installation experts by several of the top roofing manufacturers.
"Stark Roofing has been a customer of Farmers & Merchants Bank since 2010 and has been pleased to partner with FMB on their Commercial Building Loan, Business Credit Cards, and most recently, the Payroll Protection Program Loan".
If you are needing a repair or replacement to your roof, siding or gutters make sure to reach out to Stark Roofing to get your project started TODAY!  Roof inspections and estimates are ALWAYS free with Stark Roofing!  
Make sure to follow them on Facebook at Stark Roofing LLC!
July 2020
Dana's Shaved Ice, located in St. Clair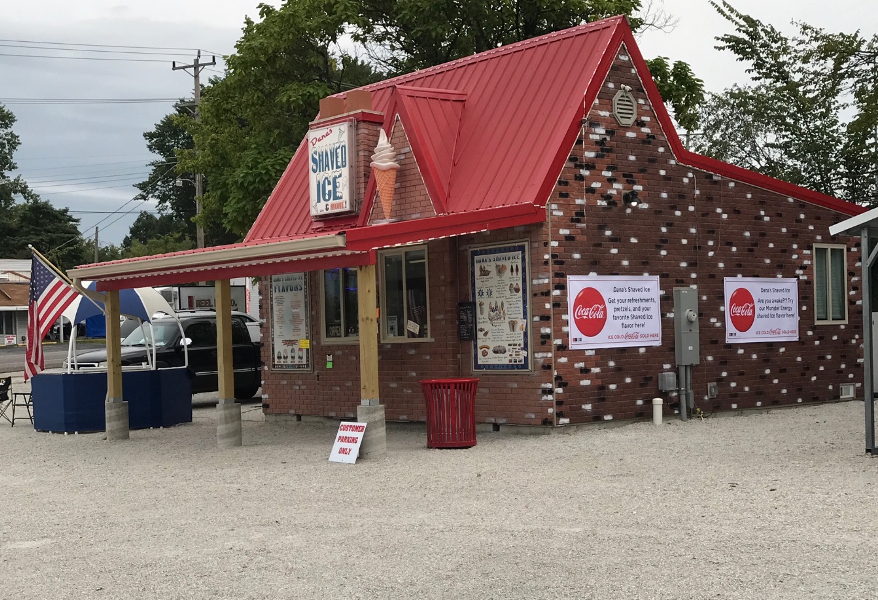 Don and Dana Dougherty had a sweet dream that turned into one of the best places St. Clair has to offer, Dana's Shaved Ice. After piddling with a small concession for a few years, and both working more than full time jobs, Dana says, "Let's open a shaved ice shop in St. Clair." In 2007 they searched for a piece of property and asked Farmers and Merchant to help them fill their dream. "We couldn't thank our home town bank enough for believing in us and we could not have done it without you. Farmers and Merchants Bank, we love you and everyone that works there," Don & Dana Dougherty. 
Things didn't stop at shaved ice. They also offer a full line of delicious ice cream. Anyone that tries it is definitely addicted. You can get anything from a traditional ice cream cone to a sundae, banana split, hurricane, shake/malt, frappuccino/iced coffee and even the new explosions. What is an explosion you might ask, well you will need to visit Dana's to find out what this awesomeness is all about! They even offer dairy free and sugar free items, so everyone can enjoy a special treat. 
In addition to their main location in St. Clair, Dana's Shaved Ice now has three trucks that can be rented out for birthday parties, town events, corporate events, school functions, fundraisers and more. The newest addition to the family is Snowie, the coolest sno cone truck you have ever seen! This is the kids' favorite ride because it is a self-serve sno cone truck where they can make their own sno cone creations.  
"After 14 years we are having the most fun we have ever had, adding three trucks to the business keeps us so busy creating memories for kids of all ages". This is truly what makes Dana's Shaved Ice so special. 
Please join us in supporting this wonderful business that gives so much to our community and our youth. Dana's is once again giving back and is treating FMB customers to a free small sno cone or ice cream. Make sure to bring the attached coupon to redeem your sweet treat!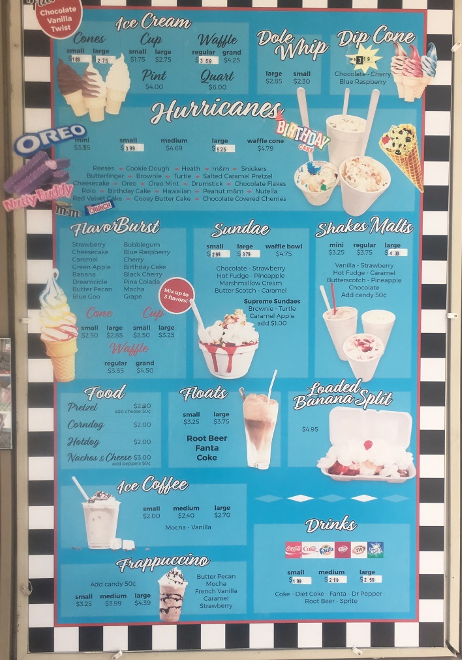 .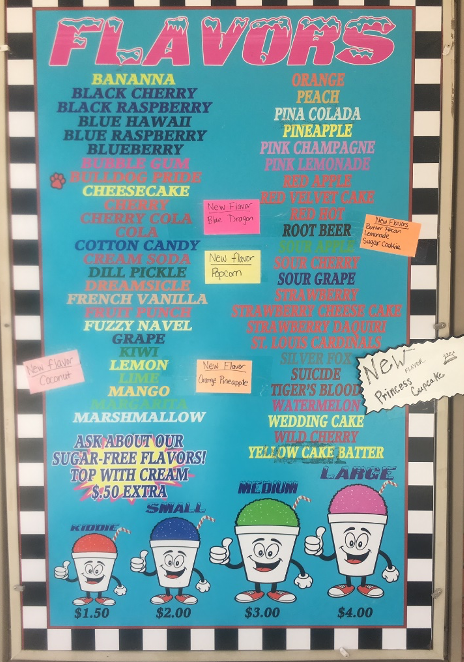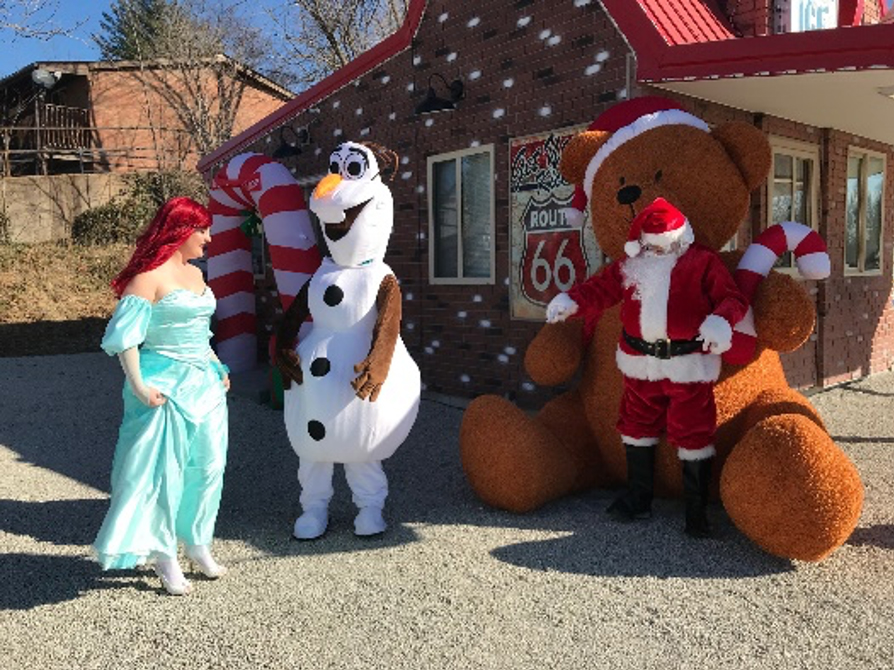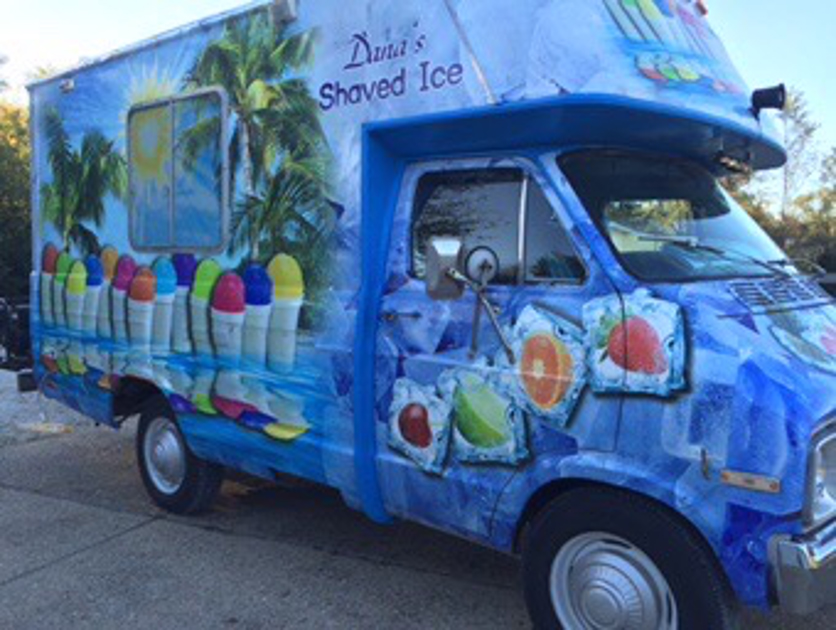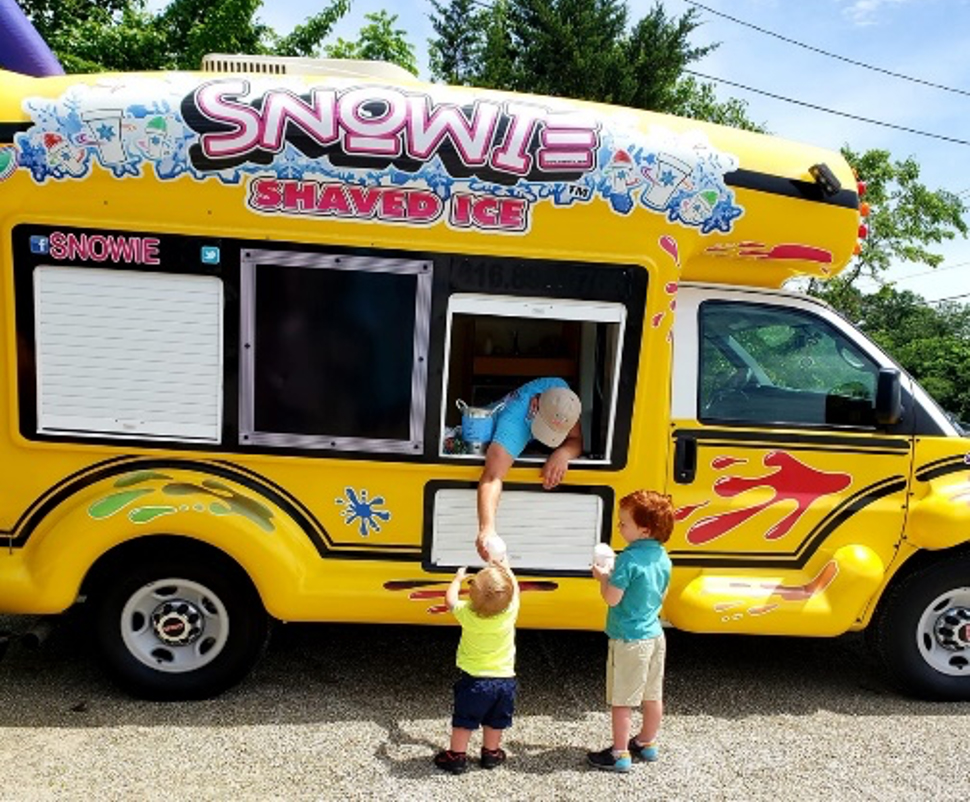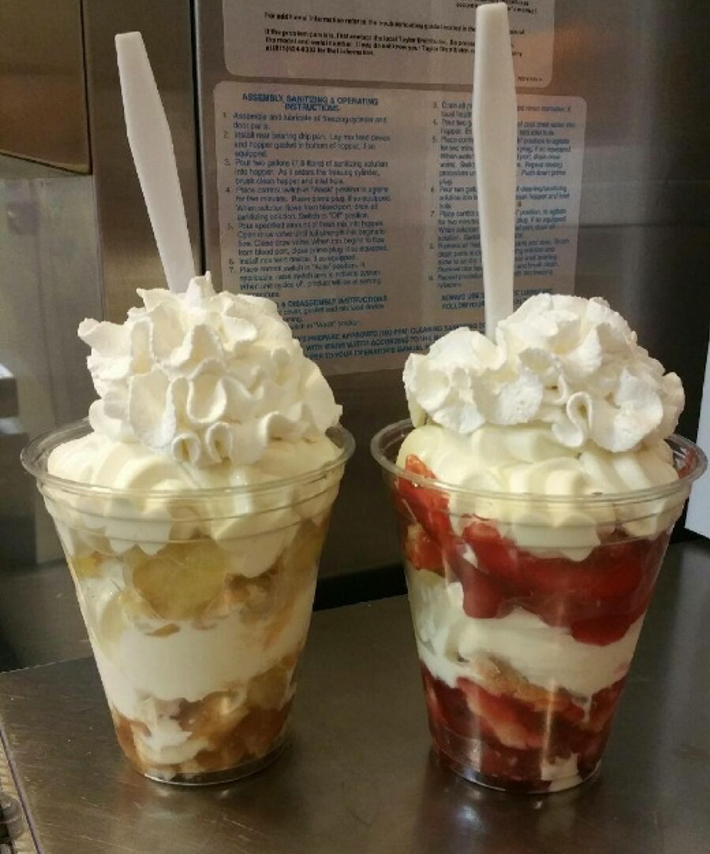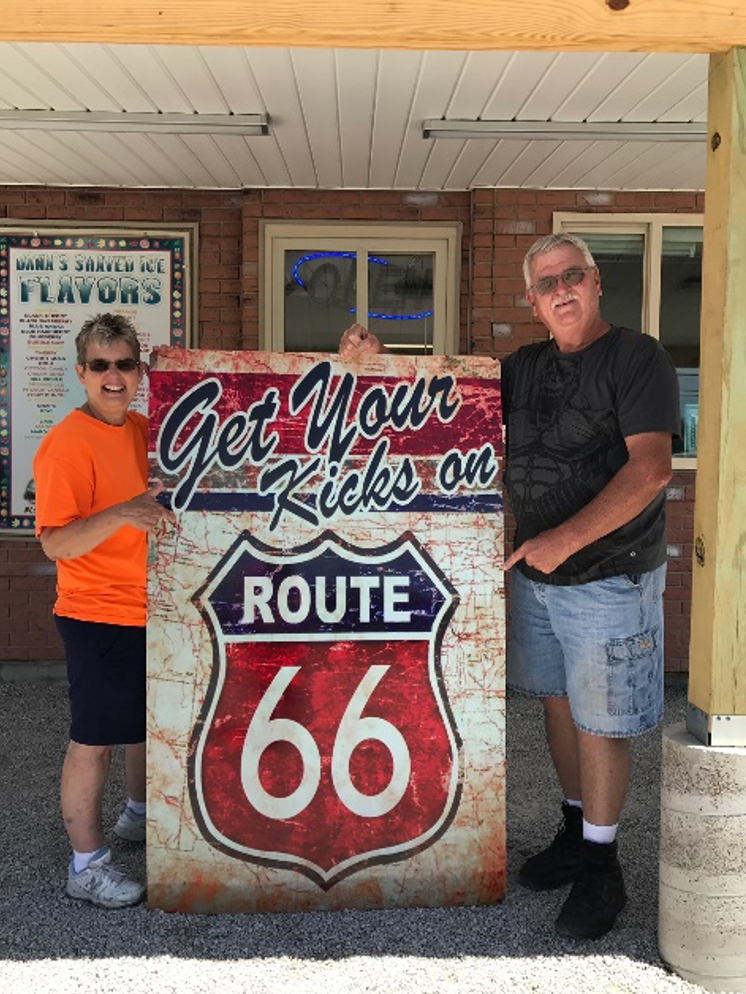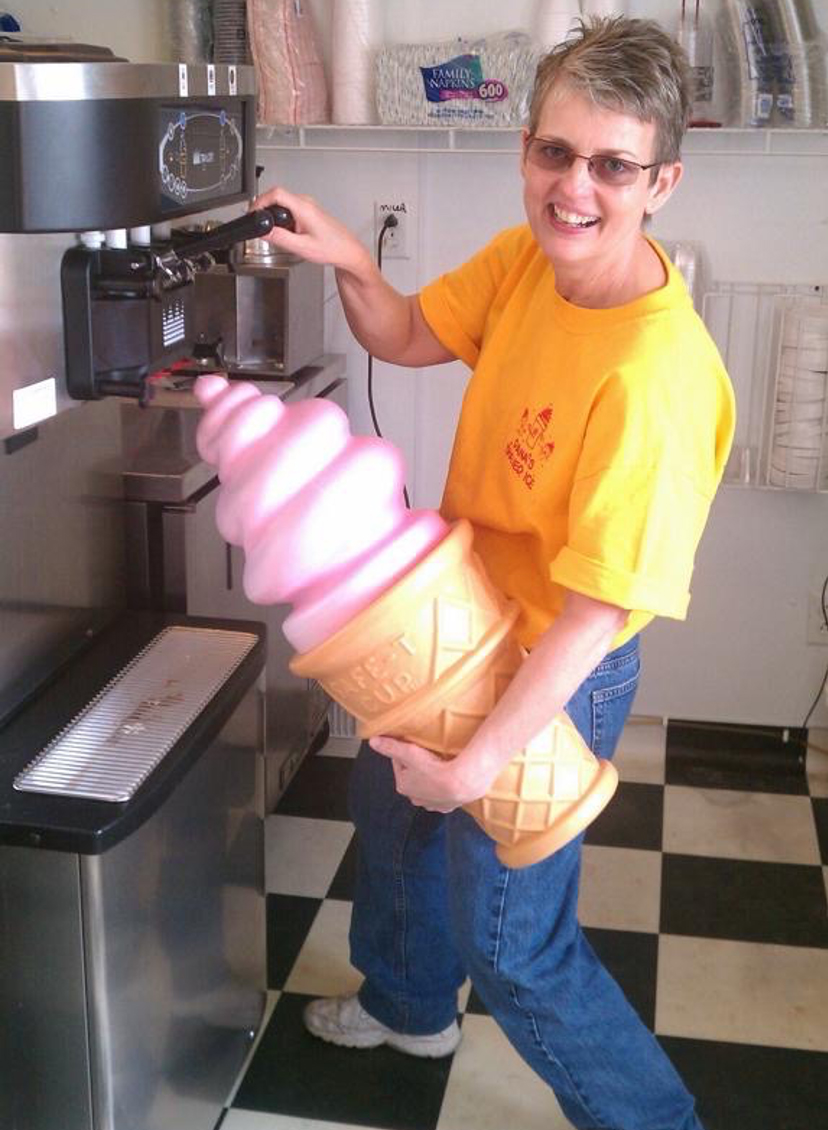 June 2020
GT Autos, located in Saint Clair
GT Autos is a used car dealership located in St. Clair that is owned and operated by Tim Nelson.  The business was established in 2013 and offers a nice inventory of used vehicles, optional warranties, financing and buy-here-pay-here services.
If you are in the market for a nice used vehicle, make sure to shop local and check out what GT Autos has to offer!  You can view their current inventory at their Facebook page listed below or you can stop by the lot Monday through Saturday. 
GT Autos
(636) 629-8066
794 N Commercial Ave
Saint Clair, MO 63077
https://www.facebook.com/GTAutosLLC
May 2020
D&L Seamless Guttering, located in Saint Clair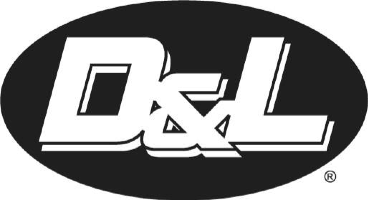 Seamless Guttering
D&L Seamless Guttering, LLC is owned and operated by Adrian Click and Joe Baxter. D&L has been in business for over 30 years and continues to be a trusted source in our community and in the surrounding metro area.
We offer a variety of options including gutter installation on new and existing construction, gutter cleaning, removal, repair, replacement, and gutter guards. Residential or commercial, if it needs gutters we can do it! Give us a call today for a FREE estimate!
Help us show this business some support and take advantage of this promotion! For the month of May D&L Seamless Guttering, would like to offer free gutter cleaning with the purchase of gutter guards on an entire residence. Just mention promo code "FMB Business of the Month."


D&L Seamless Guttering
(636) 629-5500
April 2020
The Legends Country Club, located in Eureka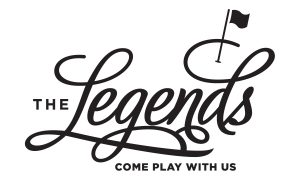 The Legends Country Club is a beautifully designed 27-hole golf course located in the rolling hills and thick woods off the bluffs of the Meramec River Valley in Eureka, Missouri. The course features over 10,400 yards from the back tees and boasts Westwood Zoysia grass on the fairways and Penncross-Bentgrass on the greens and tees. The social centerpiece at The Legends is the 35,000 sq. ft. colonial clubhouse, featuring several dining facilities. Other features include a swimming pool, tennis court, bocce courts, golf simulator, luxurious locker rooms and a driving range.
The Legends Country Club was reopened for business on July 20, 2013. The Club originally opened in 1989 and closed its door on December 31, 2012. The Legends Golf Partners LLC purchased and reopened the Club with a mission of preserving an asset that all investors felt was vital to maintaining the value of all homes in The Legends development and maintaining a community asset to all who live in the Eureka area. The Legends Golf partners LLC is made up of 15 Investors, 11 of which live in the Legends community of homes.
Matt and Sue Iovaldi, lead Investor and Managing partners, have been recognized as Businesspersons of the Year 2015 by the Eureka Chamber of Commerce and were honored at the Eureka days parade.
The Legends Country Club is a member of the Eureka Chamber of Commerce, has several members who are members of the local Elks and Lions Club organizations and hosts a weekday night league for the Lions Club.
The Club is the home course for the Eureka high school boys and girls golf teams and we annually are the sponsor and host course for the St. Louis CYC (Catholic Youth Council) spring/summer golf program for boys and girls throughout the St. Louis region.
The Club has a variety of summer youth programs (ages 5-17) including: PGA golf instruction and competition, swim team that competes with other clubs and swim instruction.
The Club hosts annually an AJGA (American Junior Golf Association) tournament that is for young men and women 13-18 and under who come from all over the globe to compete.
We appreciate the support and personal care that FMB and Bernie Hillerman provide our organization. Whether through cash management, business loans or other banking needs, FMB has been responsive, competitive and always there to serve their customers. They really go the extra mile to work with you and we certainly appreciate that.

Ready to experience a new type of Country Club? One with no assessments?
Now is the time to consider The Legends

Spring Membership Promotion:
No initiation fee
One FREE golf lesson
Pay only social dues ($68/mo) until June 1, 2020
No assessments guaranteed
Rob Stewart, Membership Director
rstewart@thelegendsgolf.com
(636) 938-6295 x1100
625 The Legends Pkwy
Eureka, MO 63025
https://www.facebook.com/thelegendsgolf/ 
https://www.instagram.com/thelegendscc/ 
https://twitter.com/TheLegendsCC
https://www.linkedin.com/company/legends-country-club/ 
March 2020
Glen's Outdoor Services & Sales LLC, located in St. Clair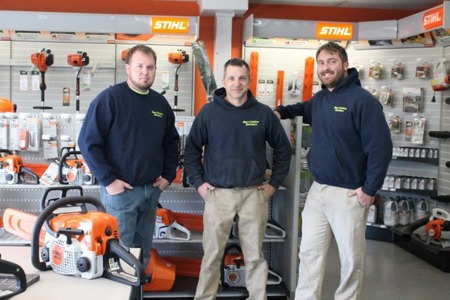 Glen's Outdoor Services was started in 1996 by Glen Stellhorn and his wife Robyn as a family-owned lawn care business with a focus on mowing, brush hogging, deck building, and power washing. Each year brought new growth, and Glen was able to expand into snow removal, additional services in lawn care, and landscaping. In January 2017 the company ventured into a large expansion and relocation, moving out of the garage at Glen's home and into the new location on Commercial Ave in St. Clair. With the move, new partners Patrick Bird and Andy Hrastich, and new retail opportunities, came a name change: Glen's Outdoor Services and Sales. 
A full line of STIHL power equipment and many models of BIG DOG lawn mowers are now available locally to support residents with any size yard. We are also certified dealers in Kawasaki, Kohler, Briggs and Stratton, and Hydro Gear. The retail operation is backed by a small engine repair shop led by head mechanic, Andy, who provides excellent skill and knowledge on a variety of brands and equipment. Patrick, the head of lawncare and snow removal, and his crew, continue to provide exceptional services in lawn mowing, shrub trimming, brush hogging, and snow & ice removal to the entire Franklin County area. 
Here at Glen's we strive to provide the best quality of workmanship in everything that we do. Farmers & Merchants Bank fully supported our expansion and has allowed us to explore many opportunities for continued growth. We appreciate all the local support and our relationship with FMB and hope to continue both for many years to come.
 
Spring is right around the corner! Give Glen's Outdoor Services & Sales a call to get your mower tuned up and ready to go. If you are needing a new lawncare professional or a fresh batch of mulch, they have you covered for that as well!

785 N. Commercial Ave.
St. Clair MO, 63077
(636) 629-8244
Monday-Friday 8-5
Saturday 9-1 
  
February 2020
Center Line Auto Body, located in House Springs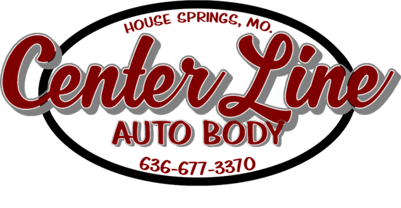 Center Line Auto Body is a family-owned and operated auto body shop located in House Springs that is committed to providing excellent service. For most people, auto body repair is not fun or convenient. Center Line Auto Body wants to make that process as easy and enjoyable as possible for you. They genuinely care about your car and your experience. "Our first-time customers continually become our long-term customers time and time again, choosing us for all their auto needs. We want to be the auto body repair facility for all your automotive needs."
When it comes to experienced auto body technicians, Center Line Auto Body has a very seasoned crew who all have over 30 years of experience. The guys have worked together for many years and have always been known for their restoration skills and collision work abilities. Per the owners, "To have such highly skilled workers, that all share the same passion for beautiful cars, is truly fortunate for our shop, and it shows in our work and commitment to our clients."  
Meet the Team
Steve Pilgram, Owner – paint, repair, framework, fabrication
Randy Watson – paint, repair, framework, fabrication
John Nahlik – paint, repair, fabrication
Ben Pilgram – paint, repair, fabrication
Services Available
Restoration
Fabrication
Aftermarket Parts
Tamco Paint Products
Dixie Belle Paint
Paintless Dent Removal

Collision
Custom Paint Work
Upgrades/Performace
Didspade Paint Additives
Alpha6 Corp Paint Products
Upholstery

Whether it's their quick, quality, friendly service or the honesty and value they bring to every interaction, Center Line Auto Body is ready to help with your next auto body needs!  
Center Line Auto Body
3824 Gravois Road
House Springs, MO 63051
Phone: (636) 677-3370, (314) 954-4548, (314) 402-0684
Fax: 636-671-7266
https://www.centerlineautobody.com


 Facebook


 Twitter
January 2020
Kelly Ruby State Farm Agency, located in Eureka
Kelly Ruby State Farm Agency opened In August of 2014 in Eureka and offers insurance and financial services for both individuals and businesses. The agency covers all insurances including auto, home, life, health, as well as banking and investment products.
Kelly Ruby is the agent/operator and has been in the insurance business since 2009. Prior to that, she was an elementary school teacher. Although teaching to insurance is not a natural transition to some, she feels there is a need for all people to be educated in this industry and there was a lack of that emphasis where she felt she could fit a niche. Now, five years in, the reputation of the Kelly Ruby State Farm Agency stands as a business catering to education and understanding. Insurance is confusing and difficult to personalize, and Kelly's agency is excited about getting a chance to help simplify it for all people. In addition to Kelly, Dave Ruby, Kelly's husband (a commercial lender with American Bank of Missouri by day), is a great help with his extensive knowledge of business operations.
In the five years in business, Kelly Ruby State Farm Agency has doubled the size of its business, growing more and more with a local following. Per Kelly, "With the help of FMB, we have been able to purchase a beautiful building in downtown Eureka, making our business model even more conducive to this great community." The Kelly Ruby State Farm Agency is in the top 15% of the entire nation of agents (of 19,000+/- total in the country) and in the top 1% of financial services. The agency has achieved the Ambassador Club ranking every year, since 2014.
Kelly is extremely involved in the Eureka community. Between her seat on the board for the Eureka Chamber of Commerce for several years to her five years and running, as an active member in the local non-profit group, The Wednesday Club of Eureka. Kelly's agency also housed the foods and backpacks for the local Rockwood / Elks Backpack Program. You will find Kelly at most community events, supporting a cause or just lending a hand. Outside of Eureka, Kelly supports a local organization, The Down Syndrome Association of Great St. Louis by being the first employer to hire an adult self-advocate with Down Syndrome, from their employment initiative program. Megan, her self-advocate employee, has worked for Kelly for five years and counting! 




If you are needing insurance or would like to have your current coverage reviewed, reach out to Kelly at the information below and she will provide you with a customized quote!
Kelly Ruby | Owner, The Ruby Agency
111 N Central Ave | Eureka, MO 63025
Bus 636.938.9448 | Fax 636.938.9211 | Cell 314.497.1570
kelly@kellyruby.net | www.kellyruby.net
Licensed: Missouri, Illinois
December 2019
R&R ACE in St. Clair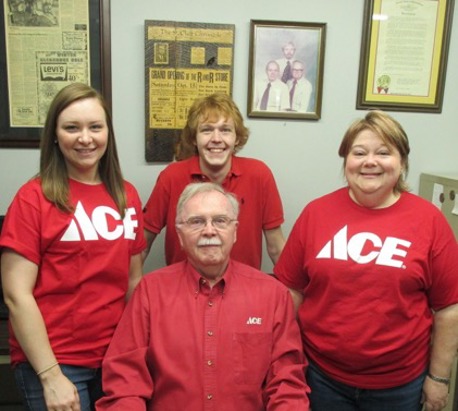 R&R began as a small variety store in St. Clair and opened the doors on South Main Street for the first time in 1932. Roy (W.R.) and Rita Parks had just moved to town from Texas to be near Rita's family, and they had their hearts set on opening a five & dime store in the community. They began partnering with local businesses for services, and it was then that R&R first opened a checking account with Farmers & Merchants Bank. W.R. was the salesman out front and Rita ran the stockroom and wrote up re-orders for W.R. to pick up in St. Louis every week, ensuring the store was never out of basic, staple merchandise.
The modest 400 sq. ft. store was a success, and within 3 years the business relocated and more than doubled in size. Over the next 4 decades, the business relocated and expanded several times along Main Street. During this time, W.R. & Rita's son Paul joined the family business after serving in WWII and marrying his high school sweetheart, Treva. It was also during this time that W.R. and Paul committed to a new concept in retailing: self-service. The idea of putting merchandise out where customers could pick it up and handle it, instead of keeping everything behind the main counter, was a radical idea, especially in rural communities. St. Clair embraced the new shopping experience and the business continued to thrive. The store also brought in several new departments of merchandise at this time, including children's and ladies' clothing, and a small amount of hardware.
In 1974, Paul & Treva's son Tom returned from Vietnam and entered the business ready to take R&R to the next level in retail. The dream was a much larger location: a junior department store located on Commercial Avenue. "The concept was simple," said Tom. "A store where the entire family could shop. We would listen to our customers and respond to them in a way that the chains could not: we could carry what our customers wanted, not what some home office dictated."
The new 2 level building (and current location) was finished in December of 1975, with a total of 14,000 sq. ft. on each level, and with only the upstairs level open, R&R again expanded and added several departments, including more clothing, housewares, fabric and greeting cards. The hardware department also expanded again and was quickly becoming the fastest moving category of merchandise in the store.
In 1979 Ace Hardware approached the family about incorporating a new Ace dealership into the current operation. By 1980 the lower level was opened and stocked with mainly Ace Hardware merchandise. W.R. passed away in 1982 and Rita in 1984; both had taken great pleasure in seeing the small store they created to grow to 70 times the size of the original store. Paul & Treva's daughter Patti joined the business in 1985, and the store continued to thrive through the 80s with Ace on the lower level. Clothing was the focus upstairs, yet constantly changing with customer demands.
Paul passed in 1992 after a long battle with cancer, but the business continued to thrive with his children, Tom and Patti, now running the show. The 90s saw great growth in lawn & garden, and R&R added a greenhouse, courtyard, and deck for live plants and patio furniture. The gift department also grew significantly during this time, as did the store's seasonal merchandise selections. Finally, in 1997, the store changed its name from R&R Family & Home Center to R&R ACE; "Not 'Ace Hardware' because we are so much more than a hardware store, but ACE because we have the same commitment to helpfulness and customer service that ACE is known for," said Tom.
The store prospered into the 2000s, and 2013 saw major improvement projects to the building, all financed through Farmers & Merchants Bank. Parking lot repairs, interior and exterior remodeling, a new greenhouse, and most notably adding solar panels to the roof to help offset future electric costs. Tom's son Jordan returned to the store in 2015, as did his daughter Paige in 2018. Now in the 4th generation of management within the Parks family, the store is adapting to the new retail landscape of brick & mortar stores in a more digital age. Staying connected to the community and serving customers continues to be the focus of the business, and is being accomplished through a growing social media presence, as well as carrying more locally made goods, and continuing to bring in consumer relevant brands that customers know and trust.
"Our relationship with Farmers & Merchants Bank over the years has grown with each new phase of our business, and they continue to support us through all of our banking needs and financing for different projects," said Paige. "These services have allowed us to stay relevant while serving our community for the last 87 years, and we could not be more grateful to continue that relationship into our next chapter."

Please join us in supporting this business who has been a staple in its community for 87 years!! If you are looking for a unique gift, holiday décor, home décor, local school pride apparel, general apparel, fabric, tools, hardware or custom-mixed paint, R&R ACE is the place to go! 

R&R ACE
845 N. Commercial Ave.
Saint Clair, MO 63077
(636) 629-4300
Please meet our November Featured Business of the Month
Toasted Coffee House in High Ridge
Toasted was born in 2017 from three local sisters with a passion for the Jefferson County community. Sarah, Emily and Rachel were all raised in High Ridge and continue to work towards building a space they wish they had growing up.
Toasted Coffee House is a warm space to study with a latte, share a delicious pastry on a first date, or chill with a toasted panini and a glass of wine. All the pastries and baked breads are made in house daily. We have recently begun to roast our own beans and offer a wide range of coffee and tea.  Toasted offers catering and a wide range of fun events for the community such as themed trivia nights, book clubs, and children's story time.
Follow us @ToastedOnTheBlvd to see what events we've got planned for you! 


If you would like to support a local business, stop by and enjoy a delicious coffee or a homemade item from their breakfast and lunch menu. They are conveniently open 7 days a week!


3015 High Ridge Boulevard
High Ridge, MO 63049
(636) 671-9141
Please meet our October Featured Business of the Month
Woody's Heating & Cooling, owned and operated by Tim Woodcock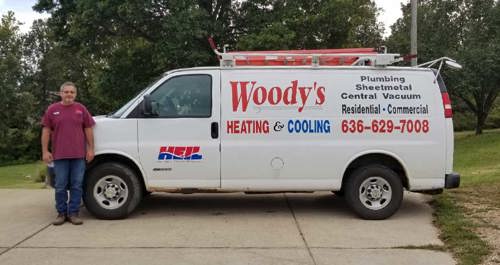 My name is Tim Woodcock, known to most people as "Woody." I started my career in this trade working with my grandfather, Gene Spradling. We worked together for several years until I was given the opportunity to work under the direction of a few other businessmen in the Franklin County area. All were very instrumental in my knowledge of the HVAC trade. 
In 1995 I decided it was time! Time to open my own business in the hometown where I was born and raised, St. Clair. My wife, Shelly, and I have three sons, Blake, Matthew and Mason. We've been blessed with three grandchildren, two girls and one boy who all reside in St. Clair. The two older sons, Blake and Matthew, have worked alongside me in this business for the past ten years. Our youngest son, Mason, has also had a hand in helping with the family business. 
I have over thirty years of experience in heating & cooling systems, plumbing, electric and sheet metal. Whether it be a new home or business installation, upgrade or repair, my plan is to continue serving the surrounding communities with quality service. I have earned the business of local residents as well as those in the St. Louis, Lake of the Ozarks and Springfield areas to date. I take great pride in my work. 
My hometown bank, Farmers and Merchants, has been very instrumental in the growth of Woody's Heating and Cooling since the day I decided to go into business for myself. This bank has made it possible for me. Whether it be for business or personal finances we couldn't ask for a better group of people to bank and work with. We like dealing with this local bank that supports its communities! 
If you are building a home or need to update/repair your current system, contact Woody at one of the numbers below:
Woody's Heating & Cooling
Tim Woodcock (Woody)
636-629-7008
314-570-1563
Please meet our September Featured Business of the Month
Franklin County Recycling & Salvage LLC, owned and operated by Bruce, Jeff and Misti Gardner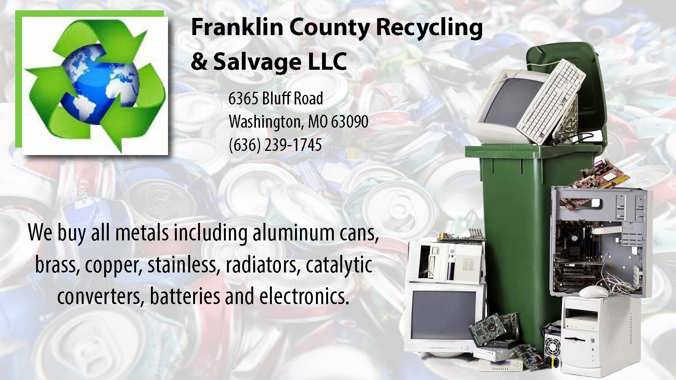 Franklin County Recycling & Salvage (F.C.R.S.) is located in Washington, Missouri and is the Missourian's Reader Choice Award Recipient in 2016, 2017 and 2018.  F.C.R.S. buys all types of metals (aluminum, brass, copper and stainless), radiators, catalytic converters, batteries and electronics.  If you have household appliances or a lawn mower you need to get rid of, F.C.R.S. is where you can take it.  If you need a vehicle picked up to scrap or a dumpster rental for metal recycling give them a call because they offer these services as well.   Prices fluctuate so make sure to check on current pricing. 
F.C.R.S. is family owned and operated by Bruce, Jeff and Misti Gardner. As kids growing up in St. Clair Bruce and Jeff always frequented the local salvage yard, Bill Davis Recycling.  They enjoyed the thrill of digging through scrap for a specific part or just simply to see what cool stuff they could find. Bruce and Jeff always talked about owning a recycling business one day and that dream came to fruition in February of 2016 when they opened Franklin County Recycling & Salvage.
Per the Gardner's, "F.C.R.S. has been able to grow more than we ever imagined with the help of Farmers & Merchants Bank (Clayton).  FMB has gone above and beyond any request/assistance we have thrown at them and have done it promptly and professionally. We use them for business banking, commercial, vehicle and equipment loans as well as our personal banking and home loan."
F.C.R.S. is active in our community helping the local schools, Girl Scouts of America and several business' in Franklin County.  In addition, F.C.R.S. assists FMB with the yearly Electronic Recycling Day. 


Please help us show support to this family run business!  You can reach out to them at the information below.

 Franklin County Recycling & Salvage LLC
 6365 Bluff Road, Washington, MO 63090 | (636) 239-1745
 Mon. – CLOSED, Tues. – Fri. 8:00-3:45, Sat. 9:00 – 11:45
 fcrecyclingsalvage@yahoo.com

  @FranklinCountyRecyclingSalvage
August 2019
Blades Salon, owned and operated by Lindsay Monk
Blades Salon is located in Saint Clair and is a full-service salon staffed with a wonderful, talented group of girls who are passionate about what they do! Due to their outstanding talent the salon was recently nominated and ultimately acknowledged as runner up for the eMissourian's "Best of 2019"-Weddings. Blades Salon offers all hair-related services including extensions and event/bridal styles along with massage therapy, spray tans, tanning beds, nails and a variety of retail products.
The business is owned and operated by Lindsay Monk and opened its doors in September of 2013. "As a young, driven, business owner, Farmers and Merchants Bank was more than helpful when it came to the overwhelming task of opening a new business. They definitely were the foundation that allowed me to follow my dreams and turn them into a reality. Without an SBA loan, Blades Salon may not exist. Our Salon and wonderful team of girls wouldn't be able to be where they are today without the help of FMB. I am so blessed to have been open for almost 6 years and going strong, and I couldn't have done it without the help of the wonderful ladies at FMB who got me through the beginning of my journey with ease."
Blades Salon is a member of the St. Clair Chamber and is always participating in local events. Please help us support this local business by following them on Facebook to stay current on new offerings and promotions and check out their amazing work on Instagram! If you are looking for a new look, set up an appointment and let one of their talented stylists work their magic!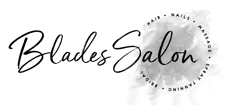 9 Paul Parks Dr.
Saint Clair, MO 63077
636-629-7299
Bladessalonandspa@hotmail.com
Find us on Facebook @bladessalon
Check out Instagram to see our work @bladessalonstc
July 2019
The T-Shirt Shack, owned and operated by Angel Kelley of St. Clair.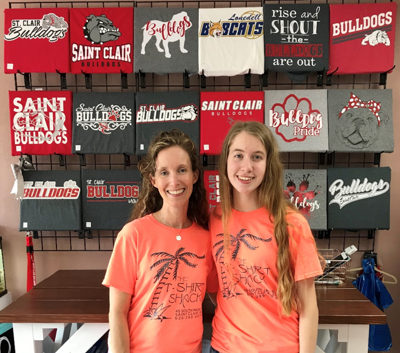 The T-Shirt Shirt Shack is a full-service custom apparel store in St. Clair that is owned and operated by Angel Kelley. Angel and her husband Ryan have two children, Sam and Grace.  Sam is in the Air Force serving in England and Grace is a senior at St. Clair High School. "We love owning a small business in town. The support we have received from our neighbors make us proud to call St. Clair home."
The T-Shirt Shack first opened nearly 5 years ago in a 150 sq. ft. store front on Main Street in St. Clair. During the early years Angel continued to work her original job as a part time office manager at a veterinary clinic while also running the business. As things improved she expanded the business to the next building over and started providing onsite screen printing.  
"As business continued to grow, with the help of Farmers & Merchants Bank, my husband and I purchased our current shop at 45 South Main. FMB has continued helping us throughout the years to acquire an automatic screen press and a direct to garment printer."  
The Shack offers a wide range of products such as: custom t-shirts, sweatshirts, tank tops, polos, ball hats, stadium chairs, koozies, umbrellas, and Letterman jackets.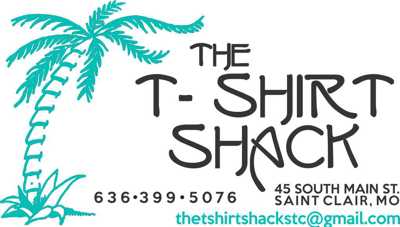 Services they provide:
Heat press vinyl including glitter
Screen print
Embroidery
Direct to garment printing
Custom stickers 
Online stores  
The T-Shirt Shack is a huge supporter of our local community so please join us in helping support them! If you are looking to have a custom made item please reach out to Angel at the information above. No job is too big or too small!!
June 2019
Sugar Creek Golf Course, owned by Dwain & Christine Eoff of High Ridge, MO.

We purchased the acreage known as Country Club of Sugar Creek in 2013 and began operating a public 18 hole golf course with a driving range and banquet facilities known as Sugar Creek Golf Course. Our golf course is spread over 150 plus acres that on a clear day provides a great view of the St. Louis Arch from hole 5!
Thanks to FMB we were able to purchase the property and begin to operate it as a golf course providing a fun, scenic, challenging experience to the St. Louis area. We would love for you to come out and support our business and check out why Sugar Creek Golf Course is the place to spend your summer days.
Sugar Creek Golf Course is an 18 hole public golf course located in High Ridge, MO. The 150 plus acre golf course boasts a driving range and banquet facilities.  Whether you are a beginning golfer or have perfected your game we are the perfect course to spend your day. If you're not into golf and just need a place to have a party or say I DO, come check us out. We would love to celebrate your special day in our spacious club house featuring a full-service bar.
Sugar Creek Golf Course is owned by Dwain and Christine Eoff. Dwain graduated from Northwest High School and Christine graduated from Grandview High School. While owning a golf course was something we had never had the privilege of doing we knew we had to give it a shot. With Dwain's back ground in Real Estate and business and Christine's financial background we worked with Farmers and Merchants Bank to begin our journey. We appreciated all the help we received from everyone at Farmers and Merchants Bank. They made the process smooth and answered every question we had. Their customer service and commitment to the community goes beyond any other bank we have ever worked with. 
Join us for FMB's Night at the Range event on July 11th from 6:00 pm to 8:00 pm - we'll have a drawing for a Driving Range Membership ($300 Value)!


Call our Pro Shop at 636.677.4070 to book your tee time. You can also book online at www.sugarcreekgolfcourse.com. To find out about hosting your next tournament, party or I DO's call our Pro Shop to schedule a time to check out our event space.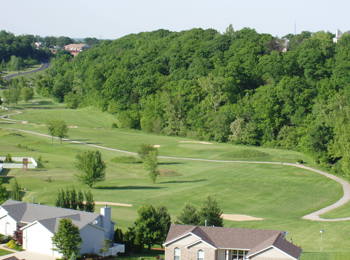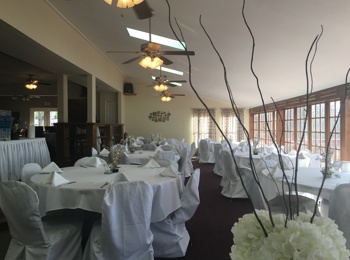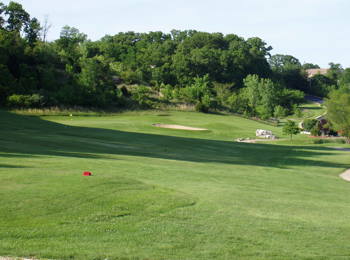 May 2019
Gun Shack Indoor Gun Range, owned and operated by Larry & Melinda Varner of St. Clair.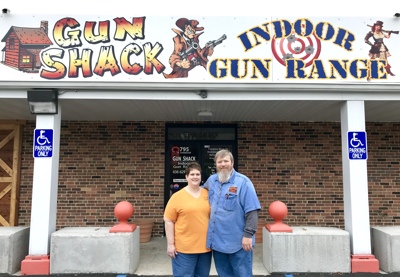 The Gun Shack Indoor Gun Range is an 11 lane indoor gun range that also offers a large retail space and training classrooms. You can purchase anything from handguns, long guns, special order guns, scopes, gun cases from local companies, ammunition, hearing protection, targets, gun safes and much more. Gun rentals are also available to use at the range. If you are looking for a CCW class they offer at least one per month. In addition, you can set up private gun training and child gun safety training. You can come by and shoot for hourly rates, purchase yearly memberships and more. Military and First Responder discounts are offered!
The Gun Shack Indoor Gun Range is owned and operated by Larry and Melinda Varner, who have lived in the St. Clair / Lonedell area all of their lives. They have two adult sons and one granddaughter (their pride and joy) that also live in this area. Throughout the years Larry and Melinda have always been active in our community. The Varner's have managed and coached many youth sports in St. Clair and participated in various organizations. Keeping their kids occupied and athletic while they grew up was important to them. "Kids personalities are a lot of fun and we both enjoyed that time in the 80's and 90's, we would definitely do that again."      
Larry started off and formed his first business in 1984 under Larry Varner Hauling & Excavation. In 1987 he purchased two hi-lifts, a dump truck and trailer. According to Larry, "This was the first time Farmers & Merchants Bank helped me and my business. They were able to make this deal happen and other deals in the future." This allowed Larry to haul gravel and dirt and do small excavation jobs. Larry always enjoyed building and as the economy was getting better in 1993 he decided to focus more efforts in the construction business, which was when Larry Varner Construction was formed. Larry focused on the physical labor side of the business and Melinda managed the office. According to Varner, "In the summertime during the 90's both of our sons would join in….family business done right."
Melinda decided to make a career change and went to Cosmetology School to get her Beautician License and ultimately opened her own beauty shop in 1998. The Hair Barn was originally located in downtown St. Clair next to State Farm. The business later moved to a building on Commercial and she now operates out of the same building as the gun range.  
In 2005 the economy was changing and Larry opened St. Clair Gun & Pawn, which was originally located on the North Service Road. Varner stayed at this location for six years and the business continued to grow. In 2011 Larry expanded the gun side of his business even more and built a new 6,000 sq. ft. building behind McDonalds on the South Service Rd. He moved St. Clair Gun and Pawn to this brand new location and operated there until the move to 795 N. Commercial in 2016.  
Larry has been wanting to build and operate an indoor gun range since 2006 and in the fall of 2013 he was presented with the opportunity to purchase the old bowling alley on North Commercial. He knew this would make a great range and thanks to his construction experience Larry was able to convert the bowling alley into a state-of-the-art indoor gun range.  
"We would like to thank Farmers & Merchants Bank for the financing they have provided to help make this opportunity possible and a great business for the community to enjoy. To name a few good people that we have worked with over the years is Charlie Butler, Carla Hensley and Matthew Laumann, amongst others."

Please help us show support to this great couple who has dedicated their lives to providing to the great City of St. Clair and surrounding areas! 
Gun Shack Indoor Gun Range
795 N Commercial
Saint Clair, MO 63077
(636) 629-GUNS
Make sure to like us on Facebook!
Tuesday-Friday 10:00AM-7:00PM
Saturday 10:00AM-6:00PM
Sunday 10:00AM-4:00PM
Ladies night on Tuesday 4:00PM-7:00PM
Weekly emails if you sign up!
The Gun Shack Indoor Gun Range is a great venue for group corporate parties, Christmas parties, and birthday parties! It is a great form of stress relief or to enjoy a date night!
We hope you have a BANG of a good time!
April 2019
U.S. Lawns, owned and operated by Jason Demyen of St. Clair.
We started the business in 2013, however, my experience in the green industry goes back to 2002. U.S. Lawns is a lawn, landscape, snow and ice removal company. We take care of anything involving landscaping; portfolios of hardscape, fertilizer programs, irrigation and installation of holiday décor. 
The business is growing more and more every year. In 2015 we set a goal of growing a maintenance or enhancement crew every year and have met that goal. This year we will be expanding further into St. Louis and will have a crew just for that market.
In 2018 we received the Community Champion award from U.S. Lawns home office in Orlando Florida for continuing to give back to our local community. We are also involved with Project EverGreen which provides complimentary lawn and snow removal services for the families of currently deployed military personnel. We always try to stay involved with our local community and are active members of our church.
FMB has helped us keep up with the demands of our growing business. The winter months are a slower time of the year and FMB has helped every step of the way. We appreciate all the local support and hope to continue to grow into a well-established local business.
IF YOU WOULD LIKE TO SUPPORT THIS LOCAL BUSINESS, PLEASE REACH OUT TO JASON AT THE INFORMATION BELOW:
Jason Demyen, Owner
U.S. Lawns - Franklin County
Phone: (636) 629-6900 | Direct: (636) 358-8981
www.uslawns.com/team510