MASCOT DEBIT CARD 
FMB offers a great way to support your local schools with a St. Clair Bulldogs, Lonedell Bobcats or Northwest Lions FMB Visa Debit Card! Every time the card is used for a signature purchase, your favorite school will benefit!
Check out the total donations below!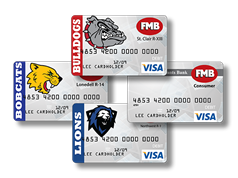 VISA ATM/DEBIT CARD WITH MONEYPASS® NETWORK 
Our Visa Debit card has no ATM fees when used at our bank locations or at any Money Pass ATM location. Convenience has a new name: MoneyPass®. The MoneyPass® network offers coast to coast access to thousands of surcharge free ATMs located where you live, work and travel. Use the easy online locator at http://www.moneypass.com to help you find the MoneyPass® ATM closest to you – whether at home or anywhere across the country – and avoid paying surcharges.

MOBILE WALLET
A mobile wallet is a way to carry your credit card or debit card information in a digital form on your mobile device. Instead of using your physical plastic card to make purchases, you can pay with your smartphone, tablet, or smartwatch. Here's an overview of the benefits of mobile wallets and how mobile wallet services generally work.
Learn More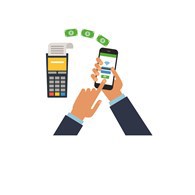 INSTANT ISSUE DEBIT CARDS
No more waiting!  Debit cards are printed and active the same day your account is opened.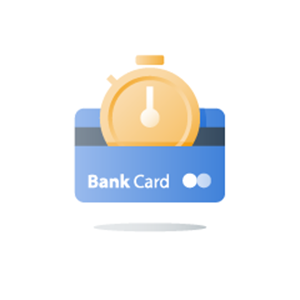 Choose a Mascot Debit Card and help your local school just by choosing credit! See information above and below for more details!
LOST OR STOLEN DEBIT CARD?
Turn your card off right from our Mobile Banking App!  Just choose "Manage Card" from the main menu, choose the card you wish to manage and click to switch the card to the "OFF" position.  If you find your card and you don't believe it has been compromised, simply switch it back to "ON".
Or you can contact the bank at 1-800-382-0049 during business hours. 
If it is after hours please call 1-844-202-5333 and contact Farmers and Merchants Bank on the next business day.
PLANNING TO TRAVEL?
Don't forget to place a Travel Alert on your card.
You can place a travel alert on your debit card right from our Mobile Banking App.  Follow these simple instructions.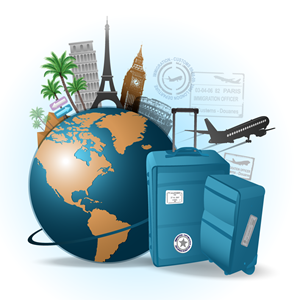 Total Mascot Debit Card donations to date:  $193,166.49