Travel Notification Instructions

1.  On the Manage Cards Tab, select the card to edit then select Travel Notification.
.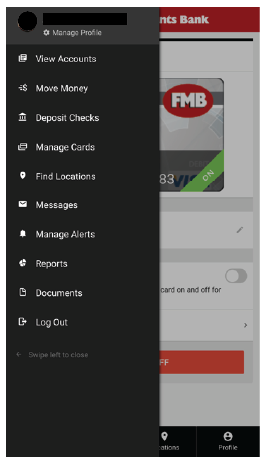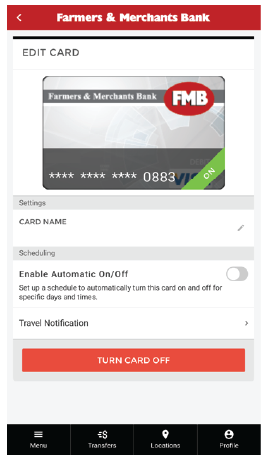 2.  The Travel Notification window will be displayed.  In the Locations field, enter your final travel destination and anticipated major stops. Each location name will be displayed in a separate box. A maximum of 50 characters is available for the Locations field.
If you go beyond 50 characters, the counter will turn red. Select the X displayed by the location or use the Backspace button to remove a location.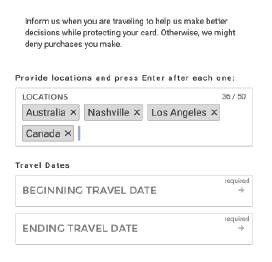 4.  Select the Begin Travel Date field, then choose the first date you will be traveling. You will only be able to select a date that is on or after the current date. Repeat for End Travel Date.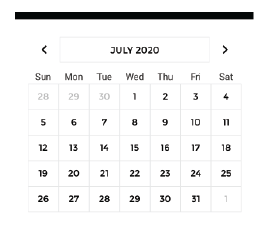 5.  Once you have completed these fields, select the Submit Travel Notification button. The Travel Notification Success window will be displayed.